Dietary Supplement
Recommendations: Take 2 tablets daily, 1 in the morning and 1 at night, on an empty stomach. For additional support, may increase to 2 tablets twice daily. Hold in the mouth and allow to dissolve before swallowing.
Clinical Glutathione™ is protected by a unique, patented process. A human study reported an unparalleled 230% improvement in healthy glutathione ratios compared to unprotected glutathione.*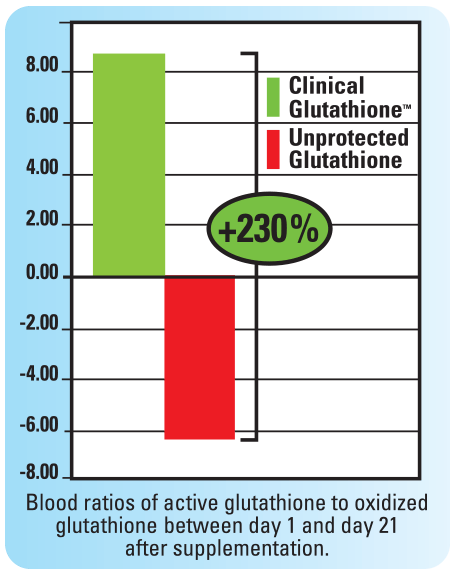 Clinical Glutathione WINS—2015 Supplement Award from Delicious Living Magazine.
• Best New Product
SUPPLEMENT FACTS
Serving Size: 2 Slow Melt Tablets
Servings Per Container: 30
Amount/Serving
Daily Value

L-Glutathione (Reduced Active Form)

300 mg
**
Other Ingredients: maltitol, hydroxypropyl methylcellulose, vanilla flavor, pomegranate (Punica granatum) fruit extract, vegetable source magnesium stearate, stevia.
No: sugar, salt, wheat, gluten, corn, soy, dairy products, artificial coloring, or artificial preservatives.
† Clinical Glutathione™ is 230% better than unprotected glutathione in improving blood ratios.* French Patent Number: FR2972327
If pregnant or nursing, consult a health care practitioner before using.
Product of France